Welcome to BuyHardRace.com
As we are still in the midst of the Covid-19 global pandemic, there are numerous issues beyond our control that our industry has been encountering.
Unfortunately, during these difficult times there have been many delays everywhere across our planet which has resulted in longer than expected status updates from both shipping companies and from the manufacturers.
Additional issues include, manufacturing delays from facilities being closed by governments to attempt to reduce the spread of the virus. This has also caused communication delays between manufacturers and ourselves. There have also been disruptions in the supply chain due to shipping delays that negatively affect both inbound and outbound shipments caused by both the pandemic and the protests that have been occurring within our major cities.
Unfortunately, we are also experiencing many of the aforementioned issues locally and this has slowed down our ability to fulfill orders and supply information as quickly as we would like. Our goal is to provide information and products to our customers in the timeliest of manners. Please understand that we are doing our very best to keep our customers informed of the status of your orders, and providing updates as soon as we receive either information pertaining to shipments or products. Thank you for your patience and understanding. Above all else, please keep yourself and your family safe!
Found in 1998, Hardrace specialize in manufacturing reinforced suspension products for street and race applications. From harden rubber bushings, to pillow ball bushings, Hardrace offer a variety of suspension componets.
Control Arms - Camber Kits - Toe Arms - Traction Bar - Motor Mounts - Suspension Bushing Kit - Sway Bar Links - Sway Bar Bushings - Ball Joints - Pillow Ball Bushings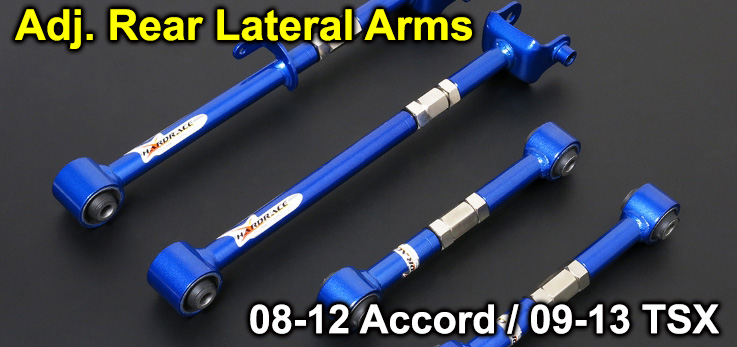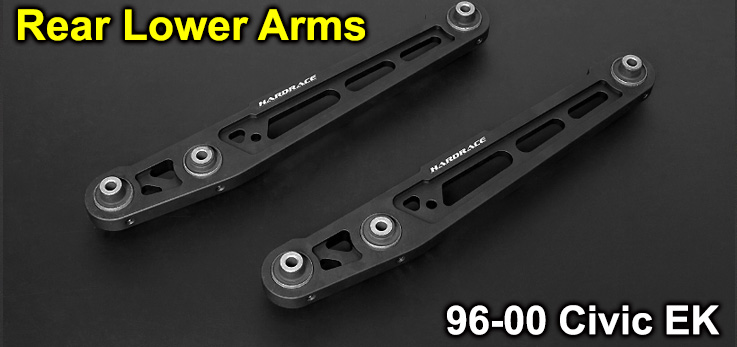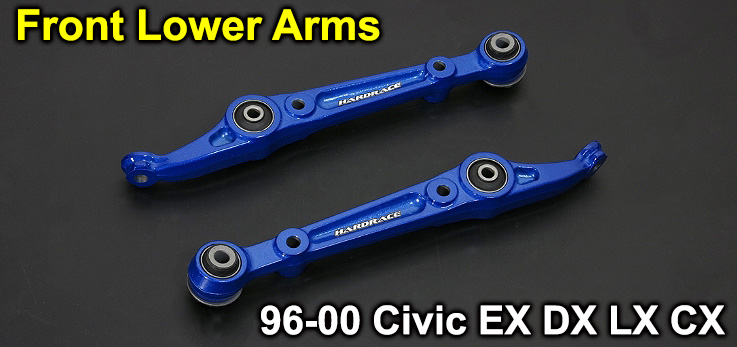 Most Recent Products Added:
Product types we carry: